Software Development

Virtual IT Partner develops application-specific software to meet your business needs. Virtual IT Partner uses an engineering approach to develop your software applications. This implies using the technologies, standards and processes that are optimally tailored to your application needs.
Our solutions are built using modern software methodologies, contributing to efficient customer communication, architecture trade-off and complexity management.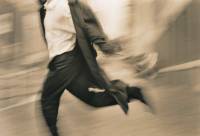 We follow a well-proven approach covering all phases of an IT project life cycle: from user requirements analysis and architectural concepts in the development phase, through program design, implementation, verification, validation, training, user manuals, and into the ongoing operation and maintenance of the finished system. Our software solutions are using advanced software technology, optimally suited to meet customer requirements, both now and over the lifetime of the application.
Our staff encompasses many years of wide experience: compilers and syntax-directed applications, graphical editors, modelling support, real-time control and management software, databases, dynamic web sites, interfacing external systems and hardware. We develop applications for a wide range of market areas.
Some example applications are:

Next Steps

Highlights